Are you experiencing problems caused by a blocked drain in Bournemouth, Poole, Wimborne or Dorset? Then call Total Drainage & Plumbing for a quick and cost effective solution. We are able to clear and unblock drains and pipes throughout Bournemouth, Poole, Wimborne, Verwood & Dorset and all surrounding areas.
The main cause of a blocked drain can vary from a build up of small debris through to large tree roots. Some drains can be hidden out of view, meaning that the cause may not be immediately obvious. The initial stage of our service involves an inspection and diagnosis. It is highly important to ensure a full diagnosis has been established. Our experienced team will work quickly towards identifying the cause of your drainage problem.
Once the assessment stage has been completed, we will then be able to make an appropriate plan of action using the best industry methods and techniques. We will provide you with a report on our findings and a cost for resolving the issue.
Whether your blocked drain is an emergency situation or just a concern, you can rely on our professional advice and fast efficient service at all times. If you would like to speak to one of our experts today, then please feel free to get in touch.
CALL US TODAY ON: 0800 612 8117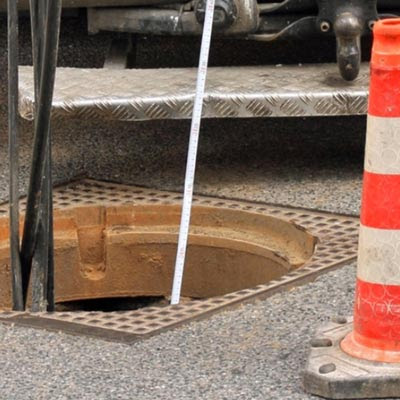 Minimise The Risk Of Blockages With Regular Maintenance
Blocked drains can be one of the worst problems a property can experience. Regular surveys on your drainage network can detect potential blockages and damage before it escalates into a more costly, harmful affair.
Using advanced CCTV drain survey equipment, our drainage experts can detect blockages in their early stages, allowing us to clear them quickly and easily before they become a major issue. Left alone, these problems can cause the property to flood or cause excessive foul odours that can be both damaging to the environment and your health.
How Do You Clear A Drain Blockage Without Excavating?
Our proven method of clearing blocked drains involves two of our highly trained and fully qualified technicians using a high-pressure, water-based drain jetting system. These services are available for;
Industrial Environments
Commercial Properties
Domestic Housing
By using these high-pressure water jets, our technicians can expertly break down drain blockages piece by piece, pushing debris through the pipeline as well as removing substances such as grease and scale that typically builds up on the edges of the pipe.
The pumps for these water jets are located on our fully equipped vans, allowing us to tackle any blockage problem, no matter where the problem may be.